The Aquathruster has been created to handle the rigors of removing and blowing sediment/lake muck from your lake bottom. It has the ability to protect, maintains and clean up your beach & shoreline blasting unwanted weeds, algae & debris eliminating muck buildup. Keep an area as big big as from 120 ft or more clean and clear from once location depending on which horsepower you choose.
4 Models to choose from and 6 mounting choices available!
EXCLUSIVELY FROM WEEDERS DIGEST - Visit www.AquaThruster.com to learn more
Efficient operation as the ½ hp draws 5 amps, the ¾ hp draws 6.5 amps, and the 1 hp draws 11 amps
Comes standard with 50' of submersible power cord and you can increase the cord length in 50' increments
All components are UL listed and UL approved
Multi-faceted clean-up tool
Includes unconditional two-year warranty
Available in 110 or 220 Volt option
4 motor sizes including ½, ¾, 1 hp & 2hp
6 mounting options – Dock, Float, Truss, Post and Free Standing Frame
NOTE: Some states may have regulations regarding methods that moves or removes the lake bottom. You may want to contact your local representative for information on possible regulations in your area.
Mounting Choices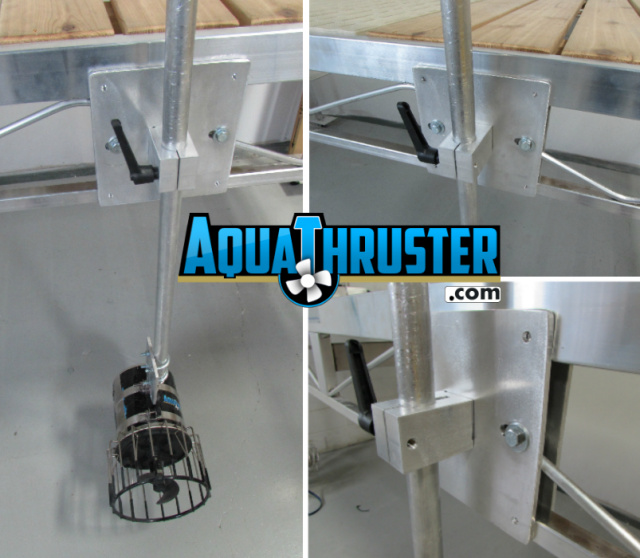 Programmable 360 Oscillating Motor
VISIT US AT AquaThruster.com for more details
or Call Weeders Digest Toll Free: 877-224-4899